In 2017, I entered the York Region Science & Technology Fair with my project called Muscle Sense. In the project, I created an Arduino robotic arm, which moved up and down by flexing your arm muscles. I achieved this by using a MyoWare EMG sensor.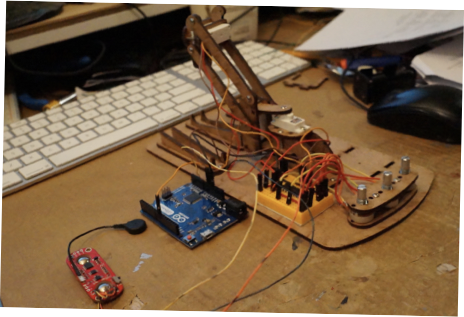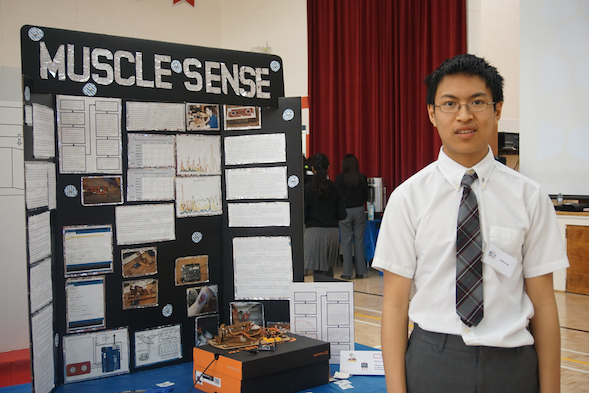 In the project, I tested which part of the arm would output the most electrical activity, and used the EMG sensor to determine this.
With the project, I won the Royal Astronomical Society of Canada Award, as well as a silver medal.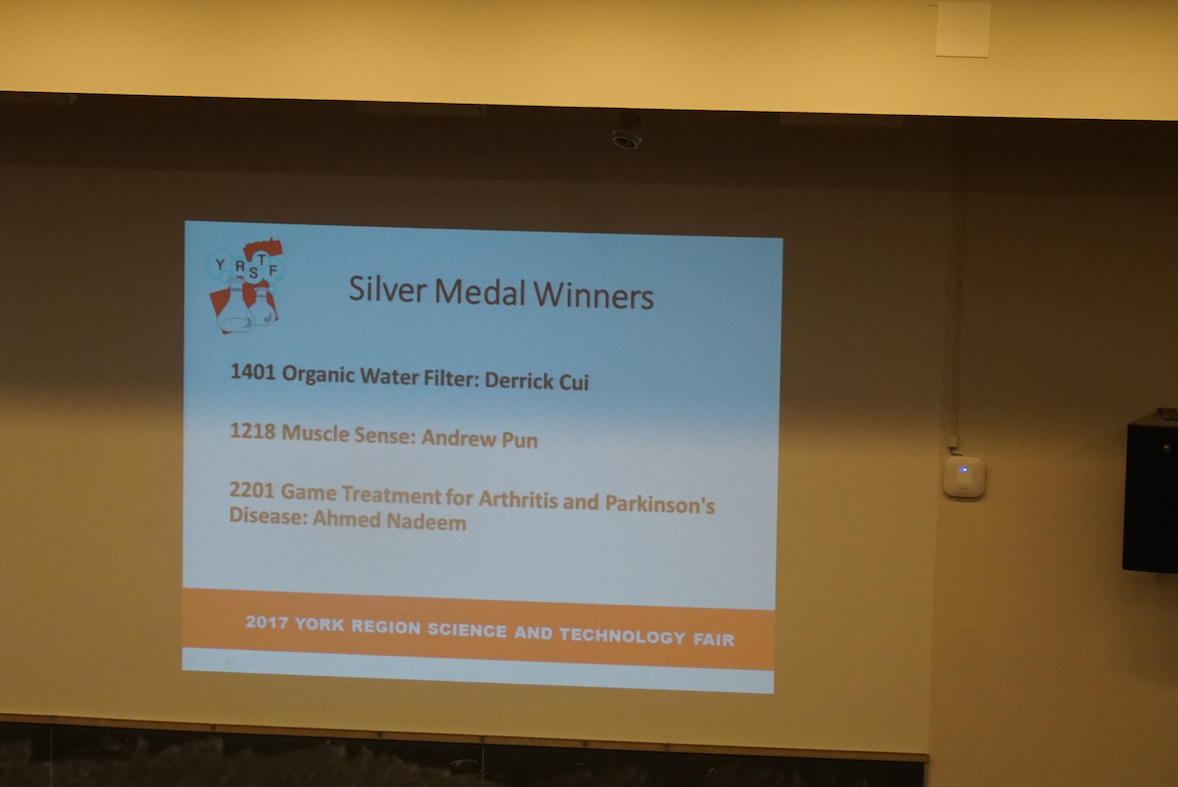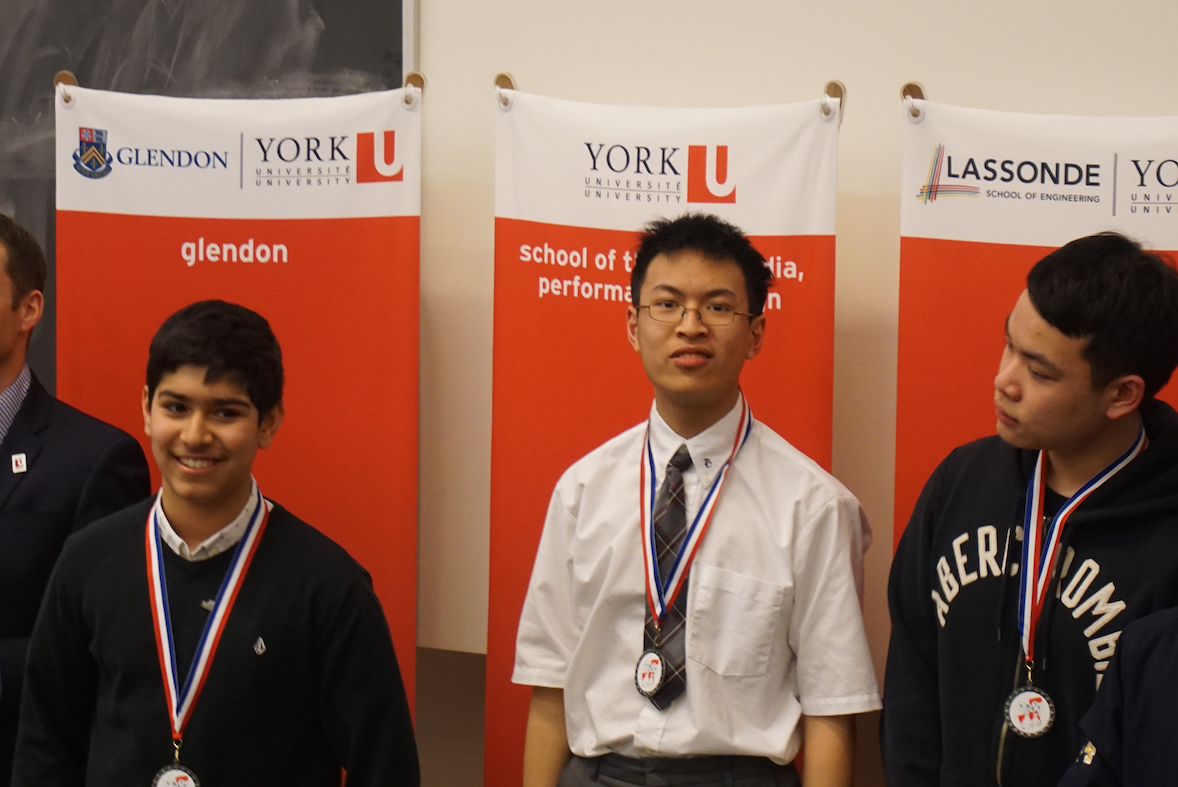 Here's the full report if you're interested. There's also a simple schematic on how to wire the circuit, as well as the Arduino code, if you want to try and make this project yourself.